If you want to know about the current most recreational spots in Saigon, you will not want to miss out on this detailed, perfectly from A to Z, article provided by Waodate. We guarantee that your list of fun spots will be a few pages long after you have gone through this post about recreational services!
Drinks
The Saigonese enjoy going to the cafés or having some wine, or some sorts of cocktails for a relaxing weekend. Therefore, if you want to know where to go and have fun, you certainly cannot skip the entrancing cafés and chilled-out bars in this city. What's special is that such recreational spots in Saigon are indeed the beauty of the culture and lifestyle of this sleepless city.
Cafés for check-in and selfie
Ấp Café
Runam Bistro
Terrace Café
Cheese Coffee
Soko Coffee And Tea
Cô Ba Café
Cộng Café Thảo Điền
Rang Coffee
Okkio Café
Maison Marou
Kohi Café
Chilled-out bars/lounges
At night, it's important to mention the chill cocktail bars/lounges in Sai Gon. You can dance the night away with upbeat music or simply take a sip, have a chat and enjoy the scenery out on the streets. All your needs will be amazingly met at these top bars. A few famous brand names are:
Oslo Club.
Natrix Bar.
Carmen Bar
Fuse Bar
Barocco Bar
Chill Sky Bar
Cloud 9 Rooftop Bar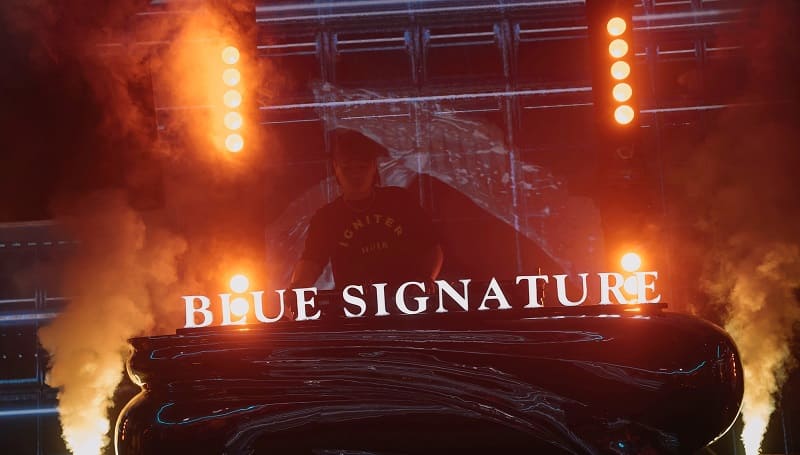 Food
"It's no use preaching to a hungry man," and you will surely feel lucky to be able to live in Saigon and, at least for once in your life, have a taste of the awesome foods the city has to offer. From Eastern to Western, from domestic to foreign, there is no type of cuisine that you cannot find in Sai Gon.
Vietnamese foods
Sai Gon has all types of food and specialties coming in from all three major regions of the country. Each type is cooked greatly similar to the unique taste of its original region. No major changes in flavors are made thanks to the great number of people moving into the city from all around the nation. Some of the best Vietnamese restaurants recommended to you are:
Mộc - Riêu & Nướng
Mountain Retreat - Nhà hàng món Việt rooftop
Cục Ta Cục Tác
Đèn Lồng Quán
Nhà Hàng Gạo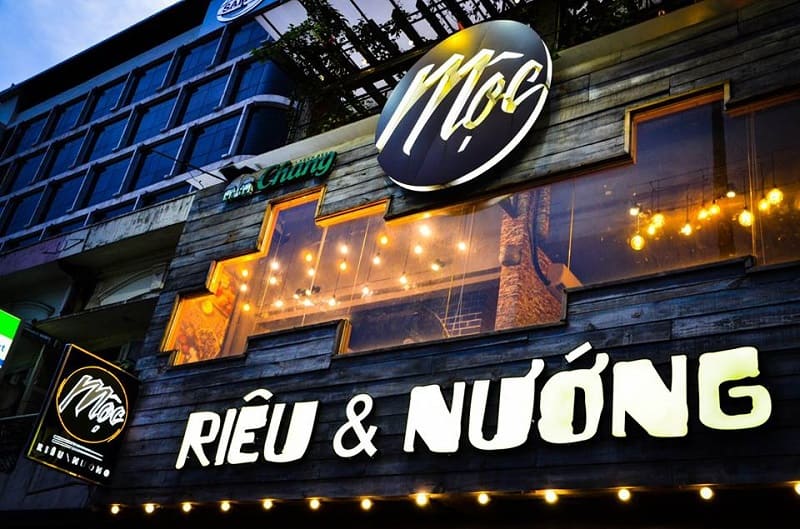 However, the names above are just some of the most distinctive places. There is no shortage of great restaurants and delicious food in Saigon for you to explore and enjoy on every local street. The most appealing trait of Sai Gon's cuisine is all about the small and common shops, or stalls along the sidewalks with top-quality food.
Eastern food (Korean, Japanese, Chinese, Indian, etc.)
If you want to have a bit of a change in taste but still prefer Asian styles, here are some of the best recommendations for you:
Parivar Indian Cuisine
Little India
Sushi Hokkaido Sachi
Sorae Sushi Sake & Lounge Restaurant
Pachi Pachi restaurant
Yoochun cold noodles
Matchandeul BBQ
K Pub Korean grill
Dim Tu Tac
Sin Dak Fook

Western food (American, French, Italian, Spanish, Russian, etc.)
The western restaurants here in Sai Gon are always packed with so many customers who want to freshen up and cleanse their flavor palettes with milder spices – the signature of western culinary. You can consider the places below:
Moo Beef Steak Prime
NAMO Tuscan Grill
French Restaurant Le Resto
Journeys Sandwich Bistro
Spanish restaurant Olé
French Restaurant L'ORI
Trois Gourmands Restaurant
Inter Nos Italian Restaurant & Grill
Social Club Lounge & Restaurant
The LOG Restaurant
Blue Diamond
Noir-Dining In The Dark
Muse Dining & Grill
Level 23 Signature Restaurant
West Belgo Restaurant.
Sightseeing, walking, going out
Saigon does not have many natural landscapes like other places, but in return, the city landscape is a man-made wonder that everyone must see and recognize. As the busiest economic center of Vietnam, it is not surprising that Saigon is home to massive constructions, skyscrapers with stacked glass, and diverse polymorphs creating a modern and unique signature of the dynamic Saigon.
Therefore, when it comes to places to walk around in Saigon, you can choose to take a walk in crowded pedestrian streets or go shopping at those fabulous malls.
Nguyen Hue Walking Street.
Sala residential area in District 2.
Thao Dien West Quarter.
Landmark 81 - the famous symbol of Saigon.
Bitexco - the bamboo shoot-shaped building is too famous.
Vincom Shopping Center, Parkson, Takashimaya, Gigamall,
Starlight Bridge - Crescent Lake, District 7.
Thong Nhat Park, Tao Dan Park, September 23 Park,...
However, somewhere in the middle of this non-stop moving city, there are some historic places to hang out in Saigon for those who are nostalgic:
City Post Office.
Independent Ding.
Nha Rong Harbor.
Bach Dang wharf.
Ho Chi Minh City Museum of History.
City Library.
Ben Thanh market.
Cho Lon.
Waodate entertainment has an article for those who are wondering what to play in Saigon in a day. Surely there will be hundreds of recommended places to go to Saigon that are interesting for you.